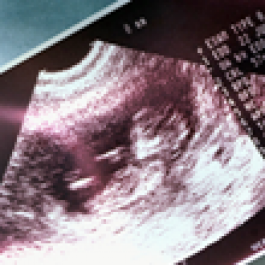 Hope has a Name: Bakersfield Pregnancy Center 2010 Annual Report
By Bakersfield Pregnancy Center | June 9, 2011
Hope Optimized Through Cooperation:

Community Involvement:

Professional collaboration and client satisfaction are two benchmarks
of the Bakersfield Pregnancy Center's success at fulfilling its mission.
Here are some examples of the feedback we've received:
From those we serve beside:
St. John Missionary Baptist Church has formed a wonderful alliance with the Bakersfield Pregnancy Center. The staff has provided presentations to our teenage and young adult members and at our Christian Women's Conference. The presentations were excellent and well received by those in attendance.An overwhelming number of requests have been made for the presenter to "return next year." Linda Hoyle, Women's Missionary Union Executive Officer, St. John Missionary Baptist Church

As a Child Restraint Technician for the Bakersfield Police Department, I appreciate the partnership developed with the Bakersfield Pregnancy Center. The Bakersfield Pregnancy Center is able to see and recognize the need of not only providing child restraint systems to families, but also the importance of ensuring that families know how to properly utilize child restraint systems. Through their dedication to assist families in need, the Bakersfield Pregnancy Center performs beyond words in their call to action.
Carina Ortiz, Community Relations Specialist, Bakersfield Police Department

I've known and worked with the Bakersfield Pregnancy Center for many years. They stand solidly in the Christian tradition of upholding the sanctity of human life, and are always willing to support pro-life community events. The resources and training opportunities they provide to our parishioners are also appreciated and invaluable. I am grateful for their presence in our community. Msgr. Craig F. Harrison, Pastor, St. Francis Church

The staff at the pregnancy center has been there to help my teen mothers through some difficult decisions, and to encourage and pray for me as I care for those patients.
Thank you! Teresa McFarland, Nurse Practitioner, Kern County Health Department.
From Those We Serve
"It was a great and wonderful experience, I was comfortable and all the workers were
so friendly and nice. I chose to go to BPC because of the friendly voice on the phone
that scheduled my appointment."
- M.M., 25 years old, led
to Christ by her counselor.
"My counselor was kind and easy to talk to. She made me feel like I was welcome and safe in her hands."
- M.M., 20 year old
single mom.
"I could've never asked for better assistance, support, and friendly service. I walked in one
person and left another."
- S. V., abortion-vulnerable 23
year old, who accepted Christ
as Savior and changed her mind
to parent her baby after viewing
ultrasound.
"I appreciate the fact that I wasn't looked down upon. I know I have made a mistake but I really appreciated the kindness shown to me."
- C.E., negative test client.
"I feel blessed that I came here, like I was surrounded by God's angels because everyone is so nice and helpful."
- C.E., 35 years old,
in transitional housing.
"I liked the feedback and the interest they had in healing my life. I am an old client who was thinking about abortion, but changed my mind to parent my baby."
"This was so much more than I expected, the personal attention makes it easier to ask
the questions and voice concerns while the atmosphere and the smiles give you confidence to face such a life-changing moment!"
- A.L., 26 years old, new to Bakersfield and engaged to be married.
Hope Expressed in Word and Deed: Center Services
The Pregnancy
Services Division of
the Bakersfield Pregnancy
Center saw steady demand for services, sometimes multiple services, from women and their families affected by the national and local economic downturn. Staff and volunteers
with specialized skills provided continuing care for women from the time of their first phone call, through their decision-making processes,
until the birth of their
children. Receptionists and
counselors helped clients get the information they needed, deal with fears or uncertainty and consider life-preserving alternatives to abortion, such as adoption or parenting. They also asked clients about their spiritual needs, offering to pray for God's guidance with them
or on their behalf.

Numerically speaking:

Over 2500 women, men and babies were helped by the Pregnancy Services Division in 2010.
930 pregnancy tests were given; 628 had positive results.
Out of 476 pregnant clients whoseoutcomes were reported, 447 chose to parent and 29 opted to abort.
557 clients identified themselves as Christians. Spiritual issues were discussed with hundreds of clients, and the plan of salvation was presented 98 times. Eighteen prayed to receive Christ as their Savior, and many others made recommitments.
About 45 volunteers ministered through the Pregnancy Services Division.

2010 was a year of transition in the Medical Services Division.
Carolyn Schaefer, who joined the BPC staff in 2002 as the founding Nurse Manager of the medical clinic, retired in December. Her work in establishing and managing the growth of the clinic was outstanding. Furthermore, her bedside manner in the ultrasound room consistently earned her high marks on the exit surveys completed by patients. Carolyn's legacy is a highly-skilled, compassionate ministry team that is prepared to face the challenges that changes in the national health care scheme will undoubtedly bring.

Colleague Teddie Scott, a registered nurse who had previously coordinated the center's Empty Arms and Abstinence Education programs, stepped into the nurse manager position. She is currently undergoing sonography training and internship. Dr. Philip Davis continues to serve as the Volunteer Medical Director.



Also in 2010, a generous grant awarded by a long-time local supporter of the center made possible the purchase of a new ultrasound machine, the second one in the clinic's history. The new machine has updated features that provide better images and precise measurement capabilities, displayed on a significantly larger monitor. The improvements over the old machine are appreciated by both the sonographers and their patients.

Limited diagnostic ultrasound is offered to abortion vulnerable clients and clients that meet established medical criteria for an ultrasound. Verified pregnancy tests are offered to those who need a medical confirmation of pregnancy for insurance, health, and employment-related reasons. Nurses can also provide more in-depth education to clients with specific pregnancy related concerns. Over the past year another Diagnostic Medical Sonographer and two Registered Nurses were added to our Medical Services Division. We are now able to offer medical verifications and ultrasounds up to five days each week.

Numerically speaking:

315 ultrasounds were performed in 2010.
130 ultrasound clients were determined to be abortion-vulnerable.
71% of those abortion-vulnerable clients chose to parent following their
ultrasound.
Where ultrasound was used, 92 unborn children were saved.
One doctor, 9 Registered Nurses and 2 Registered Diagnostic Medical
Sonographers and 1 Certified Nursing Assistant were active in the Medical
Services Division.

The Material
Assistance Division
provided maternity clothes, baby clothes, nursery supplies,
cribs, car seats and strollers to assist our clients, as well
as those referred by other agencies. Clients meet with a counselor to help determine their greatest areas of need. They are asked to view an educational video of their choosing to provide additional
support for successful
parenting.

Most items that are
distributed have been donated to the pregnancy center by
local families, churches,
and community service
groups. A grant from the Junior League of Bakersfield provided 16 crib, mattress
and linen sets. A number of local churches donated new layette items during the month of December as part
of their Christmas ministries. In addition, books, DVDs, formula, diapers and baby food are sometimes provided by local businesses and agencies for distribution.



Numerically speaking:

188 clients received material assistance in 2010.
In addition to the pregnancy services staff, 3 additional volunteers worked exclusively receiving, sorting, cleaning, repairing, organizing and maintaining material assistance items.
Embraced is a post-abortion care and education Bible study designed to minister to women and men who have been wounded by abortion. Embraced addresses the emotional and spiritual aspects of an abortion choice and provides a healing process in the light of God's love and forgiveness. During 2010,
groups met at the BPC office, a local church, and a women's recovery home. The Bible based curriculum, entitled Forgiven and Set Free, provides the basis for these recovery groups.
One-on-one peer counseling can be arranged for clients with more specific needs. In addition, the Embraced staff provides educational programs to schools and community organizations about the risks associated with abortion. Madaline Cox serves as Embraced Coordinator, assisted by volunteer facilitators and a prayer team. The Embraced website, www.embracedabortionrecovery.org confidentially
provides information and referrals 24 hours a day.

Numerically speaking:
14 clients participated in the Forgiven and Set Free study in 2010.

8 volunteers were active in Embraced.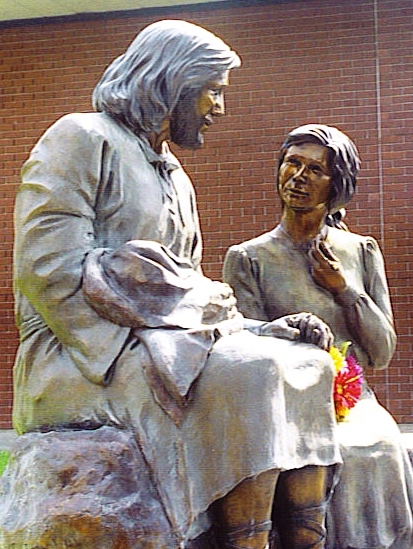 Empty Arms (Post-Miscarriage or Infant Death Care) addresses the needs of women who have experienced pregnancy loss due to miscarriage, a stillbirth or the death of an infant. The 10-week Bible based program is held at local churches and is led by facilitators who have been trained by Empty Arms Coordinator Teddie Scott. The curriculum, entitled Threads of Hope addresses grief, anger, forgiveness, the character of God, how to go on, and acceptance. The study is appropriate for women of any age, no matter how long ago the loss occurred.
Numerically speaking:
5 clients participated in Empty Arms in 2010.
2 volunteers were active in Empty Arms.
No Regrets (Abstinence Education) Six out of 10 teenagers state that they wish they had waited to have sex, and 3 out of 10 teenage girls get pregnant for the first time by age 20. No Regrets is an outreach of the center that focuses on providing needed educational information to teens to help them avoid unplanned pregnancies. The basis of No Regrets is to promote abstinence until marriage and strategies to develop healthy lifestyle choices. Participants are given information on how to acquire needed skills to abstain from sexual activity and how to maintain one's sexual purity. Topics are presented using different media including: pamphlets, videos, PowerPoint presentations, posters, interactive activities, group discussions and lecture. Presentations include curriculum which can be tailored to meet the specific needs of the target group. Teachings may be incorporated in health, science, religion, ethics or parenting classes.
Numerically speaking:
Over 1300 teens participated in No Regrets in 2010
12 different schools, churches and other organizations hosted No Regrets presentations during 2010
The Bakersfield Pregnancy Center Donor Bill of Rights
The Bakersfield Pregnancy Center recognizes and declares that its donors and prospective donors have these rights:
1. To be informed of the organization's mission, its intent for using donated recourses, and its capacity to
effectively use donations for those purposes.
2. To be informed of the identity of those serving on the organization's governing board and to expect the
board to exercise prudent judgment in its stewardship responsibilities.
3. To have access to the organization's most recent financial statements.
4. To be assured that gifts will be used only for the purposes for which they are given.
5. To receive appropriate individual acknowledgement and recognition.
6. To be assured that information about their gift is handled with confidentiality to the extent permitted by law.
7. To expect that all relationships with individuals representing organizations of interest to the donor will be professional in nature.
8. To be informed of the status of those seeking donations, whether employees, volunteers or paid
solicitors.
9. To have the opportunity to have their names deleted from any mailing list that the organization
may intend to share.
10. To receive prompt, truthful and forthright answers to any questions asked when making a donation.
Hope Expressed through Careful
Stewardship: 2010 Financial Report
Cash Flow Summary for fiscal year
Aug. 1, 2009- July 31, 2010
Thanks to the faithfulness of God and the generosity of our donor community, the
Bakersfield Pregnancy Center ended the 2009-2010 fiscal year in a strong financial
position. One of the strategic goals of the center is to add to its capital purchases and
contingency reserve funds in years when there is an income surplus, so that it can then
draw on those during difficult economic times. The result is that planned replacement
of equipment, unforeseen challenges and growth opportunities that arise can be faced
n a fiscally responsible manner. The Board of Directors is grateful to those who share
their vision for the present and future readiness of the center to address the ministry
needs of our clients.
2009-2010 Income: $340,032
2009-2010 Expenses: $334,557
Funds reserved for capital purchases and growth expenses: $5,475.

Percentage of Expense by Category
38% Program Materials, Equipment and Staff
29% Facilities, Equipment and Maintenance
20% Administration and Overhead
8% Fundraising
5% Client and Community Outreach

Percentage of Income by Category
38% Individuals and Businesses
25% Special Events
22% Grants and Foundations
14% Churches
1% Other
Integrity and Transparency
For more detailed information, or to view the Bakersfield Pregnancy Center's
financial statements, go on line to our community website www.bpcpartners.org.
Information can also be found at Guidestar www.guidestar.org and the
Kern Community Foundation www.kernfoundation.org.
Sponsor-A-Day

Participants in the Sponsor-A-Day Team help insure the long-term health of the
Bakersfield Pregnancy Center by contributing $75 or more per month ($900 annually)
to underwrite ministry expenses for one day that they select. Currently, the following
days are sponsored:

January 9 Lori and John Wenger
January 20 Steven and Dana Powell
March 24 Joe and Faye Fulwyler
May 25 Doug and Laurie Ray
August 7 Don and Linda Davis
August 18 Mark and Cindy Juarez
September 10 Brian and Ann Littlefield


If you would like to designate a new or current gift to the support of a special day on your
calendar, please contact Linda Davis at (661)326-1915 or linda@wehelpyou.org
Hope Grounded in God's Purposes:

From the Director's Desk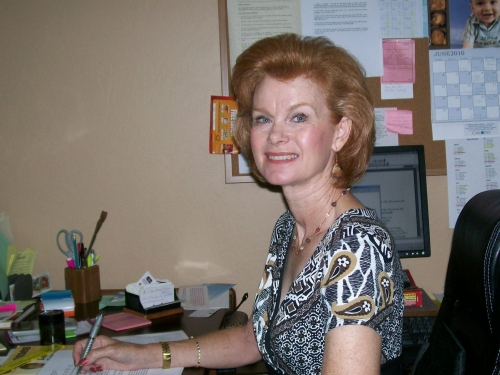 As the year 2010 dawned many months ago, the Bakersfield
Pregnancy Center ministry team knew that we were in for a roller coaster year. Outside the center's walls, high unemployment in Kern County was driving up the number of uninsured families in our population, and President Obama's promised health initiative was being formulated. We had said good-bye to Embraced Coordinator MoniqueWeese after 5 years of service, and were welcoming Madaline Cox to that position. Carolyn Schaefer, who had served for 7 years as Nurse Manager after helping to open our medical clinic, announced her intent to retire in December.

In January 2010, we celebrated the 25th anniversary of the ministry, and introduced the
strategic plan that is guiding us into our second quarter-century. The board and staff
began planning for the replacement of our 8 year-old ultrasound machine, and our 9 year-
old client services software. We initiated new internet-based client outreach efforts, and
recovery groups co-sponsored by community partners.

We rejoiced in how many women had received hope and help, and how many lives had
been saved, by God's work through the center since its founding. We also embraced the
challenge of recognizing and responding to the needs of today's pregnant women, who
see the world very differently than the women our founders served. We recommitted
ourselves to asking, "What would Jesus do?" in each contact with a client, and trusting that He would provide the wisdom and resources that we needed to serve her.

In spite of the tough economic challenges facing many of our supporters in 2010, God
provided them with resources to share, so that no one in need of the BPC's free services
would be turned away. A large gift from one local family provided the funds needed
for the ultrasound replacement, and other grants helped purchase upgrades to computer
hardware and software. Closet-cleaning individuals, church baby showers and yard
sale shoppers kept our clothing rooms stocked. And each month, scores of pledge
contributions and one-time gifts ranging from $5 to $5000 kept the lights on and the
supply cabinets full. It was amazing to see how God worked in the hearts of people
across the spectrum of our community to supply the center's needs!

One of the distinguishing marks of the Bakersfield Pregnancy Center's service to Kern
County is that its ministry team sees each encounter with a client as an opportunity to
proclaim the Good News of Jesus Christ in word and deed. The staff's desire is not just to
see children delivered from death by abortion, and their mothers spared from the suffering
that would accompany that death. We also pray that each person who walks through the
door, or even telephones the office, will come to understand that God the Father, and
Jesus Christ his Son, desire to see her or him reborn by the Holy Spirit into eternal life.

We know we are privileged to be on the front lines of God's work in building up His
kingdom. Even when our labors do not immediately produce the fruits we desire, we
rejoice in the opportunity to be Christ's ambassadors of reconciliation and redemption.
Please pray that the Bakersfield Pregnancy Center will remain faithful to this calling,
and that we will continue this ministry unashamedly as long as He enables us to do so.

Your Partner for Life,



Linda Davis
Executive Director

Bakersfield Pregnancy Center Five Strategic Goals For 2011

1. Complete the training and orientation of 3 new ultrasonographers, so ultrasound services can be offered on every shift.
2. Build ministry or service partnerships with 3 additional churches or community agencies.
3. Train and place into service 20 new volunteers, with special effort focused on recruiting African-American and Spanish-speaking women and men.
4. Secure $10,000 of funding outside the current year's operating budget to expand the center's media marketing to population groups unfamiliar with the center's mission and services.
5. Train and equip all staff to share the Gospel of Jesus Christ and the plan of salvation with each client who expresses an interest in spiritual issues.

Please pray that the BPC ministry team will succeed in reaching these goals!

Hope in Action: Volunteer Service
During 2010, over 60 individuals contributed more than 5000 hours of their precious time as members of the Bakersfield Pregnancy Center's ministry services teams. Volunteers ranged in age from 7 (in our mail room!) to 80 years, and included men and women representing over 20 local churches. BPC volunteers undergo an extensive application and screening process, and participate in up to 21 hours of basic training. They then begin further specialized training and orientation in their specific area of service.

During 2010, the following individuals were
honored for milestones in their service to the
Bakersfield Pregnancy Center:
One Year
Christy Scott
Diana Kane
Denise Treiberg
Lorraine Luis
Dorian Lightsey
Linda Salisbury
Heidi Taube
Edith McCormick
Sara Bingham
Stephany Bradley
Jo DeMers
Kristen Highfill
Five years
Paula Gould
Lori Wenger
Kitty Woods
Becky Miller
Margaret Holder
Ten years
Kala Stuebbe
Kathie McMahon
Betty Watson
Over 20 years
Pat Stevens
Minnie Juarez
Nancy Enns
Sue Frantz

To learn more about becoming a BPC volunteer, call Laurie Ray at
(661)326-1915, or go to www.bpcpartners.org and click on "Volunteers."

Back